RT-Extension-Reply to All
We've rolled out a new 'Reply to All' extension to make your life a bit easier!
Summary: With the 'Reply to All' extension, users have the option to send a response to everyone who received a previously sent email. From the case history, users can also navigate to comments, and within the comment/reply interface, a selectable box is available to choose the recipients of the prior message.

Git, source code: We still have some work to do to polish the source code, we'll post that when we're done. If you need this plugin earlier, let us know and we'll share the current state of the code.
The 'Reply to All' extension allows users to seamlessly send a response to every recipient of a previously sent email, ensuring that communication remains thorough and inclusive. This extension ensures that no recipient is left out, and everyone stays in the loop.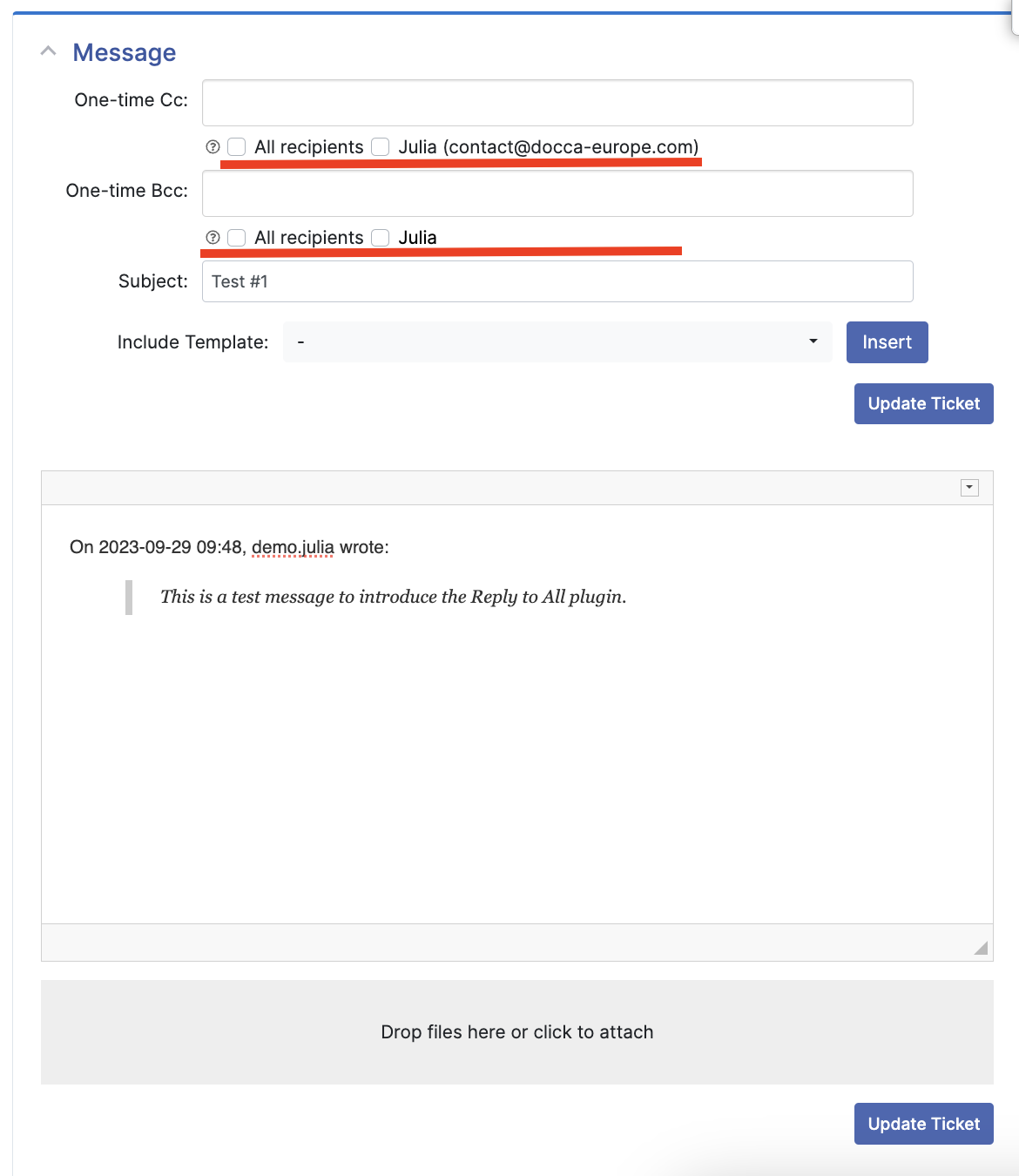 The 'Reply to All' extension lets you reply to everyone who was in a previous email. It's super handy when you want to make sure everyone gets your message!
In the reply section, there's a box you can use to choose who gets your message.
The extension is available for both RT 4.4.x and RT 5.0.x.
If you have any questions regarding the extension, please feel free to reach out to us at the following email address: or you can contact us: here.
https://docca-europe.com/wp-content/uploads/2023/09/Képernyőfotó-2023-09-29-11.20.56-2.png
510
1154
docca
https://docca-europe.com/wp-content/uploads/2019/03/logo_docca_v2.png
docca
2023-09-29 10:39:48
2023-09-29 10:46:19
RT-Extension-Reply to All